Stone Covers

K5001 Savio Standard Skimmerfilter™
Livingponds Filters Stone Cover
K5002 Savio compact Skimmerfilter™ Stone Cover
K5003 Savio Weir Stone Cover
Hide your equipment easily with Savio natural looking faux stone covers.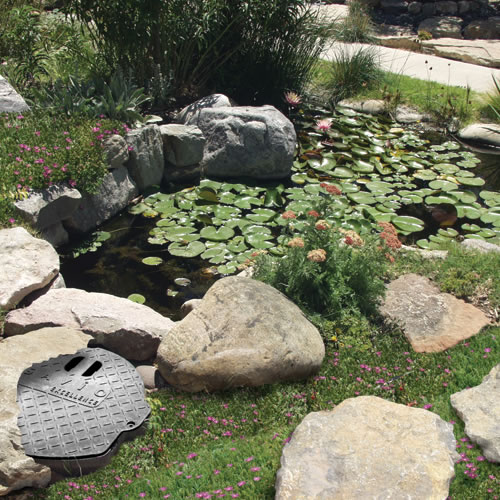 SkimmerFilter and Livingpond Filter "Stone" Accessory Kit
Crafted from lightweight materials, these high quality, durable coverings allow easy access to your Savio components. Provides natural camouflage in the shape of a realistic granite outcropping - made with impressions taken from actual stone. Color is chemically bonded to polyurea substrate for superior UV fade resistance. Useful for a variety of outdoor irrigation applications. Rough textured surface readily accepts paint. Available in dark brown and light brown options.
Waterfall Weir "Stone" Accessory Kit
This realistic 'stone' covering is designed just for the Savio FilterWeir 16. Crafted from a durable polyurea composite that is both lightweight and UV fade resistant. This kit consists of two parts: The stone cover provides protection and camouflage for the top of the tank. The stone lip creates a pleasing, natural appearance for your waterfall. Includes 4 oz. self priming glue for easy installation.